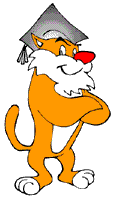 Lions Forever 2004
IT'S THAT TIME AGAIN - THE REUNION YOU HAVE BEEN WAITING FOR!
Baker High Schoolís Second All-Class Reunion
"Lions Forever 2004"
July 30th & 31st
Port Columbus National Civil War Naval Museum
Reunion Headquarters is the Howard Johnson Express Inn, 1011 Veteranís Parkway, Columbus, GA 31901 and the site for the Friday night Icebreaker.
Saturday night, it's over to the Naval Museum for a casual evening of the best of the Columbus and the Lions' most requested meal - Cook's Place scrambled dogs and Macon Road Barbecue - followed by dancing to our favorite tunes. Cash bar available.
The cost for the weekend is $60 per person and includes a souvenir t-shirt and goodie bag!
A registration form is available online. You may pay via PayPal or mail a check or money order to:
Lions Forever 2004, PO Box 4597, Columbus, GA 31914-0597
Call (704) 545-1702 or email: lionsforever@baker.hs.org for more information or to request a registration form by mail.
All registrations must be in by July 1, 2004!
Hotel information and rates.
These Lions have already said *I'll Be There* at Lions Forever 2004!
---------------------
Events Schedule:
Lions Forever 2004
Headquarters:
Howard Johnson Express Inn
1011 Veteran's Parkway
Columbus, GA 31901
(706) 322-6641

Friday, July 30:
Reunion registration: Carter Room, Howard Johnson Express, 5 pm - 9 pm
Icebreaker: (Casual attire) Pool area, Howard Johnson Express, 7pm
Cash bar (beer only)
Saturday, July 31:
Reunion registration: Carter Room, Howard Johnson
Express, 10 am - 3 pm
Port Columbus Civil War Naval Museum: (Casual attire)
6 pm - Cocktails (Cash bar)
7 pm - Dinner
8:30 pm - 11 pm - Dancing