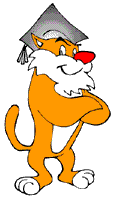 The Class of 1954 is *Searching For*...
Charlotte Arlene Alford FOUND!
Beth Ballard
Carolyn Joan Bastey FOUND!
William J. Briggs
Richard Burns FOUND!
Beatrice Caroline Emerson
Bob Franklin FOUND!
Carolyn Gwinn
Ruth Hatch
Lois May
Uretta Menard
Barbara Newman
Betty Prather
Hilda Sharp
If you have any information on these missing classmates, please contact Marlin Hardage.